As we manage and develop today's workforce, we continually look for ways to attract and retain talent, maintain employee engagement in a hybrid environment, and plan for the future. How do we do all this? By gathering information, of course. In our quest for information, we gather a multitude of data points through personality, tests, assessments, dashboards, and surveys.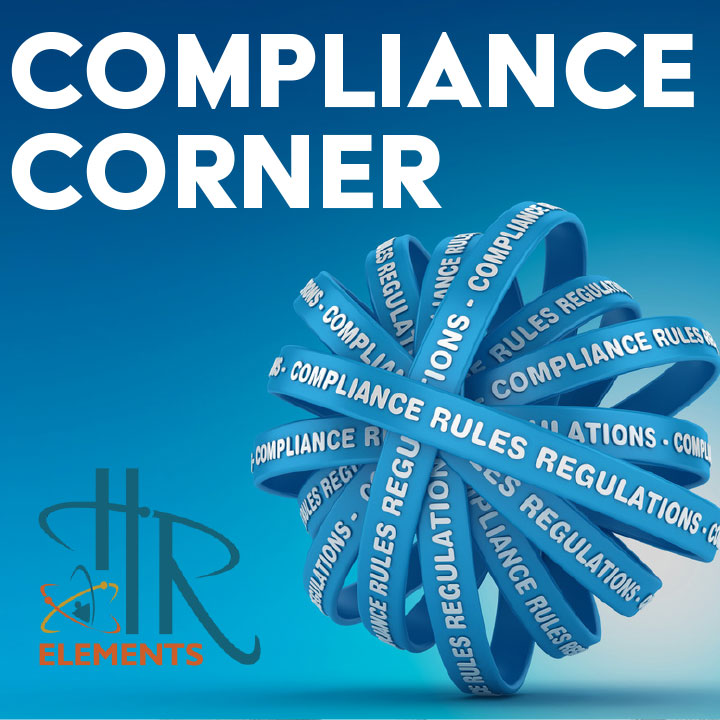 This is good, right? Absolutely. However, while all this data offers tremendous value and can lead businesses on a successful path, there is a catch – discrimination. As with any employment process, decision or action, the gathering of this data and decisions based on the data must be done without regard to race, color, religion, sex (including pregnancy, gender identity, and sexual orientation), national origin, disability, age (age 40 or older), or genetic information.
The Equal Employment Opportunity Commission has consistently stated that pre-employment tests, including personality tests, are allowable, if the testing is valid, job related and not a medical examination as defined by the ADA. This guidance also applies to ongoing employment decisions, including promotional opportunities.
In the area of personality tests there has been litigation surrounding whether certain tests and the questions they pose are psychological tests and can inadvertently screen out candidates that suffer from mental health conditions. One such test is the Minnesota Multiphasic Personally Inventory, which the EEOC determined to be a psychological exam.
In addition to personality tests, other areas of data collection may cause us to proceed with caution when it comes to discrimination. Other dashboard or survey data may sort and present data by age, gender or other categories that could open the door to discrimination claims.
For example, sometimes succession planning focuses on which employees are nearing retirement and often employers will create a dashboard report based on age and years of service. In a 2018 survey conducted by AARP on the 50th anniversary of the Age Discrimination in Employment Act, three in five older workers (over 40) stated that they had seen or experienced age discrimination in the workplace. A discussion of succession planning for the workforce of the future could lead an older worker to believe they are being pushed out of the workforce.
How are these pitfalls avoided? Employers should:
Set data goals and expectation
Be consistent
Aggregation of data
Give the data context
Before you implement personality testing, assessments, or surveys, or collect dashboard data – have a plan. Outline the data you need and how you will use it. If you do pre-employment testing, make sure it is related to the position you are hiring for, and it is equally applied to all candidates or finalists. Also, keep in mind a test or assessment is one data point among many, such as work experience, knowledge, skills, and abilities.
When collaborating with current employees clear communication is key. Employees may express concern about personality tests or leadership assessments as part of team building or leadership exercises. Employees often worry the information garnered, such as their weaknesses, will be held against them. Emphasize assessments are learning and professional growth opportunities and an assessment is one data point among many factors, such as job performance, knowledge, skills, and abilities. Avoid having employees pit themselves against each other such as, introverts v. extroverts, by explaining that the goal of assessments is to value the traits of each group of employees to build stronger teams.
Succession planning data should be wholistic and not solely age and retirement driven. In today's mobile labor market any key employee could leave at any time and a plan should be in place for that departure.
Survey and dashboard data are my two favorite areas of data collections. I have lost count of the number of times I have said "what does the data tell us" when working on a project. While aggregate data is preferred it does not always meet our needs. It is ok to have some categorized data. The key is to collect and manage that data carefully in a nondiscriminatory way.
Data is critical in making informed decisions and we should not be afraid of collecting and using it. We just need to be aware of how we do so in relationship to discrimination.
The HR Elements team can assist you in assessing all your data, assessment and survey needs and help you navigate the discrimination pitfalls.
Executive Consultant, Sara Mills Klein, JD. Sara uses her expertise to help HR executives and business owners navigate compliance issues. Providing the latest in legislative updates, Sara has the unique ability to distill and share information in a way that we can all understand. She's a dynamic and interactive presenter and has been named an Instructor of Excellence by the Miami Valley Communication Council Municipal Training Academy. Sara has over 20 years of experience as a human resource executive and legal advisor.