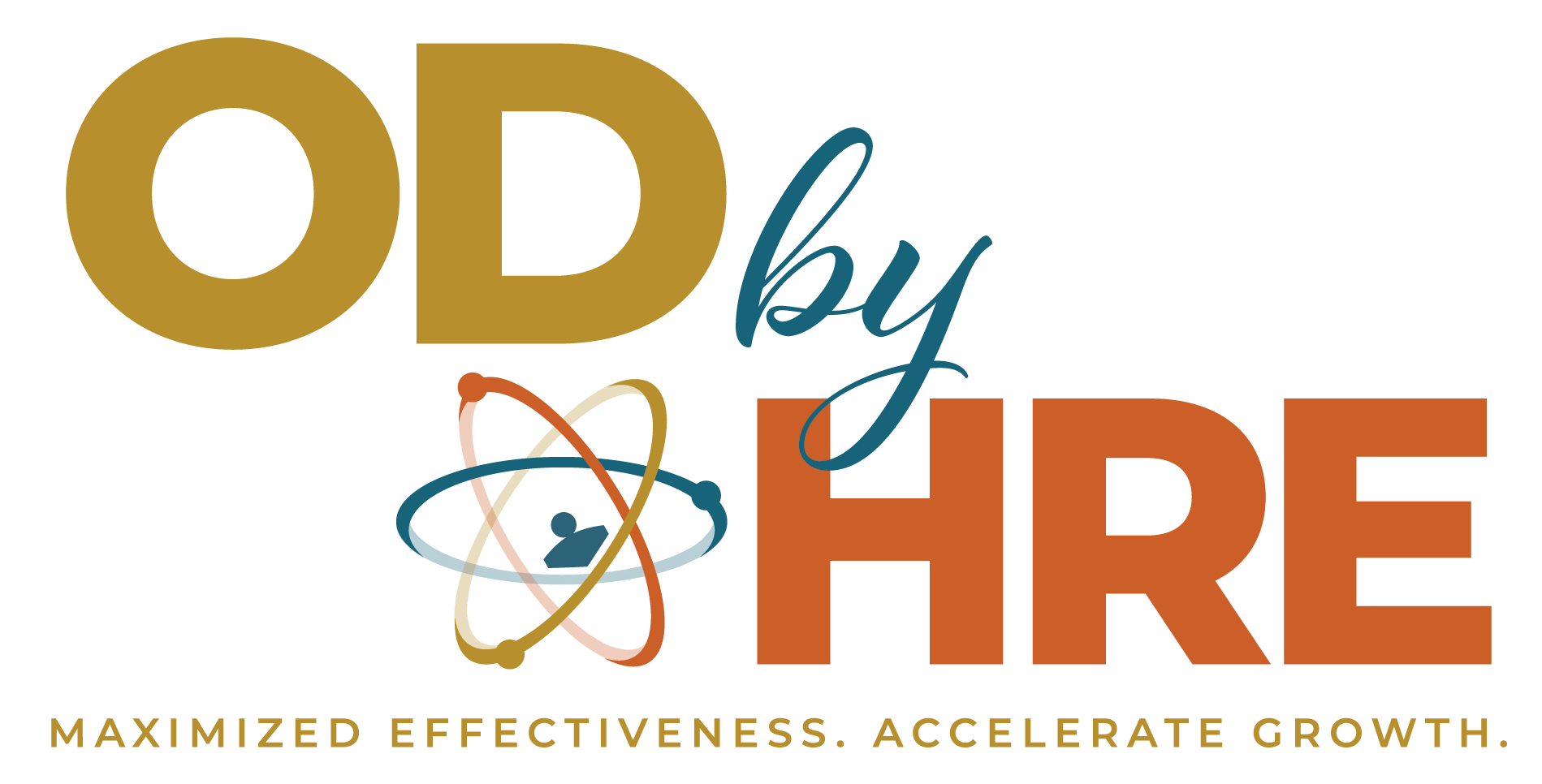 Elements of Organizational Development
Increase competitive advantage through your North Star.
Mission, Vision, Values, & Workshop
Your business foundation starts here.

Celebrating success is important for employee engagement but in order to know when you've achieved success you need to identify your business goals and have a strategic plan to achieve them.

In this multi-session workshop HR Elements facilitators will help your leadership team identify organizational values, determine the organization's long term vision & goals and identify a realistic action plan. This valuable exercise leaves company leaders prepared to align employees objectives to the strategic plan.

Leaders will promote accountability and coaching employee behaviors in accordance with the company values.
Attraction & Retention Initiatives
Stand out in the Talent War.

Don't assume top talent is looking for you or your job(s). Approach sourcing like marketing– focusing first on your brand, key message(s), and target audience.
A robust sourcing strategy; including inbound and outbound tactics– is a necessity in today's market.
Relying only on inbound tactics, like posting a position, won't deliver the efficiency or quality most organizations need.
Thriving in the most competitive employment market in decades requires a purposeful selection process where candidates have a great experience and managers are able to identify the best talent for their team.
Focus on best practice recruitment strategies and processes to find the RIGHT people to help your business thrive.
Plan your talent for the future.
Knowing what your organization's talent needs are today and years from now are crucial to ongoing business growth and success. Identify high potential talent and keep them engaged, challenged, and provide stretch assignments so they are ready for future roles with your organization.


HR Elements will help you to:


Define, refine, and communicate (internally & externally) your NorthStar – your mission, vision, and values.
Plan and implement strategies across the employee lifecycle – from hire through retire- to attract and retain the best talent for you.
Define and implement an employer branding strategy from value proposition development to marketing strategy to other HR-related practices can be used to support the brand.
Use today's talent to plan for the future.

Knowing what your organization's talent needs are today and years from now are crucial to ongoing business growth and success. Identify high potential talent and keep them engaged, challenged, and provide stretch assignments so they are ready for future roles with your organization.
Use data to help make better decisions & achieve business goals.
All systems working together.

We know your HR Team has tremendous responsibilities, dedicated to keeping your business moving and meeting the day-to-day demands of your people and operation. That's why HR Elements' experienced resources come alongside your internal team from the very start of implementation, increasing your capacity and bringing expertise in best practices, compliance, and the Paylocity system.

Our team ensures the implementation process is seamless, flexible, and customized to meet your unique needs. HR Elements will provide an Implementation Specialist and HR Advisor to drive the implementation process, making sure no detail is overlooked, and the project is seen as a successful, worthy investment by your leadership team.
Targeted culture-building practices for an impactful journey.
When your team excels, so does your business!

Having a well thought out career development plan can employees stay focused on their career goals. Asking questions, providing insight, talking through needed training, and coaching and career opportunities within your organization keep employees engaged, challenged, and committed.
Drive efficiency through a revitalized structure, supported with the right resources & talent.
Communication starts with a good plan.

Effective communication can foster meaningful working relationships between you and your staff, which in turn can improve morale and productivity.

A recent survey indicated:– 97% of workers believe that communication impacts everyday tasks– 28% of employees cite poor communication as the reason for being unable to deliver work on time.

HR Elements helps companies tap into the communication needs of their business with tools and processes for communication and collaboration with all employees. We will teach you the 4 P's of communication and arm you with communication strategies for teams of all shapes and sizes.
Assessments & Assessment Platform
What's your assessment ROI?

In the past you may have taken a personality assessment to build team understanding and then just filed the results away. The long-term ROI? It's likely very small. HR Elements offers a coaching platform to ensure the return on your investment in your people.

Using the HR Elements Coaching Platform, results from multiple assessments are curated into an interactive dashboard that provides ongoing insight, learning, and development for your people and teams. HR Elements' coaches will bring these assessments to life supporting you in developing lasting team cohesion and relationships that result in increased productivity, performance, and innovation.

Learn how HR Elements can help put coaching technology to work so that you can continue to develop your people and grow your organization.
Integrating, developing & supporting individuals and teams.
Developing Next Gen Leaders

HR Elements will help explore proven leadership practices to strengthen individuals' leadership style.

Leaders gain knowledge of their personal strengths and development areas by participating in the Leadership Practice Inventory (LPI) 360 evaluation.

The leadership knowledge gained, along with the evaluation of the leader's 360 feedback results, is used to create an individual Leadership Development Action Plan.
Explore best practices for planning, communicating, executing, and sustaining change.
Leaders gain strong resources for future change initiatives including project timelines and communication plans.
Time tested principles such as stakeholder sponsorship, employee engagement, measurement of effectiveness and insurance of sustainability will be discussed and practiced during the session
Turn to HR Elements for your workplace and management training needs.
DIFFICULT CONVERSATIONS
Participants will understand how to plan for and excel during difficult conversations to clearly communicate the most crucial topics, manage conflict and provide clarity to all involved.


WORKPLACE CIVILITY TRAINING
Workplace Civility Training with HR Elements is the best way to facilitate increased awareness, tolerance and communication to your teams about the expected professional behavior in your workplace. On-going annual training also helps keep you compliant with a review of your anti-harassment and discrimination policy, equal employment policy and reporting processes. 


MANAGEMENT 101:
Get the basics that lay the foundation for successfully managing teams. Course Offering Sampling Includes:

 

Leading for Success I -Selecting the Best with Succession in Mind; Team Member Engagement; Communicating Effectively and Managing Diversity & Inclusion Performance Management
Coaching for Development; Feedback Having Crucial Conversations; Accountability
How to be the Boss
HR Compliance, Policy, and Laws
Employment Law Basics; Constructive Discipline and Behavioral Interviewing.



MANAGEMENT 201:
Grow your management skills to become more effective at leading. Course Offering Sampling Includes:

 

Self-Assessment – Who are We? What Motivates Us?; How to Communicate for Clarity and Cadence; Situational Leadership; Creating Your Personal Brand
Leading for Success II
Analytics – How to Use HR Data for Business Decisions; Setting Performance Expectations and Creating KPI'sSituational Leadership
How to Adapt your Style of Management; Effective Facilitation Skills