Organizational Development
Workforce Planning: Building a Resilient Workforce for Tomorrow with HR Elements
Use today's talent to plan for the future.
At HR Elements, we recognize the critical role of workforce planning in building a resilient and successful organization. Workforce planning involves analyzing your current workforce, identifying future talent needs, and developing strategies to attract, retain, and develop top talent. One integral aspect of workforce planning is succession planning, which ensures a steady supply of skilled and capable leaders to fill key positions when they become vacant.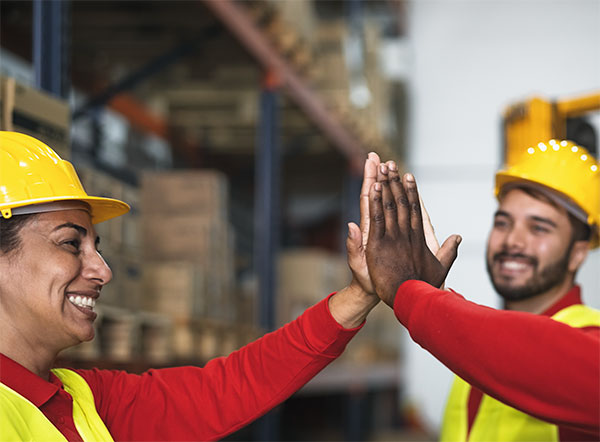 The Importance of Workforce Planning
Workforce planning is essential for organizations of all sizes and industries. It ensures that you have the right people with the right skills in the right roles at the right time. By proactively identifying talent gaps and skill shortages, you can implement targeted recruitment, training, and development initiatives. Workforce planning also enables you to respond to market changes and evolving business needs effectively.
Expert Workforce Planning Solutions
HR Elements provides expert workforce planning solutions that help you navigate the complexities of talent management. Our experienced team collaborates with your organization to assess current workforce capabilities and future requirements. We use data-driven insights to develop a comprehensive workforce plan that aligns with your strategic objectives.
Utilizing Workforce Planning Tools
Workforce planning requires robust tools to analyze data, model scenarios, and make informed decisions. HR Elements offers access to advanced workforce planning software and tools that streamline the process and enhance decision-making. These tools enable you to forecast workforce needs, track workforce trends, and optimize workforce utilization.
Creating a Resilient Workforce
With workforce planning, you can develop a resilient workforce that can adapt to changes and drive business growth. HR Elements supports you in identifying high-potential employees, implementing talent development programs, and fostering a culture of continuous learning and innovation.
Experience the HR Elements Difference
Choosing HR Elements for Workforce Planning means choosing a partner dedicated to empowering your organization for the future. Our expertise in strategic talent management and workforce analytics sets us apart as true HR specialists. We believe in building agile and future-ready workforces that drive sustainable success.
Contact HR Elements for Resilient Workforce Planning
Prepare your organization for the challenges of tomorrow with HR Elements' expert Workforce Planning services. Let us guide you in creating a resilient and adaptable workforce that aligns with your strategic goals. Click the button below to get in touch with us and discover how HR Elements can help you build a workforce ready for the future.
You may also want to consider: